NCAHD, established in 2007, was founded in partnership with the Edward Via College of Osteopathic Medicine (VCOM) as a national research center with the mission to create national healthcare workforce datasets that was a quantifiably and quantitatively the highest quality data for the nation.
► View more information about NCAHD's Services
NCAHD's mission is to provide data mapping and spatial analysis of either your data and/or our data warehouse of the nation's most complete collection of physician and non-physician data, along with other demographic, socio-economic, and political data in support of your advocacy, healthcare education planning/expansion, research, and other healthcare workforce planning.
NCAHD Director, Ann K. Peton, MPH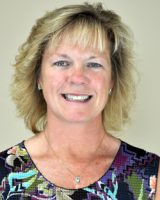 Ms. Peton has over 30 years' experience working with local, state and national entities and individuals regarding geographic information systems (GIS) applications and usage, Ms. Peton established NCAHD in order to create and provide the most complete and consistent set of healthcare workforce data and mapping tools in the nation for physicians and seventeen other non-physician healthcare providers.  Successful partnerships with AMA, AOA, HRSA and many other healthcare centers, national provider organizations and other stakeholders has affirmed NCAHD as a leader in support healthcare research, hospital network planning, grant writing and advocacy concerning healthcare workforce policy issues.
Enhanced State Licensure Dataset
Other commonly used healthcare workforce data sources are either voluntarily updated (e.g. provider membership association data) or incomplete because they were never intended for use in healthcare workforce research (e.g. the National Provider Identifier)1–2 Therefore, we chose state licensure data as the base of our Enhanced State Licensure (ESL) data to which we integrate these and other data sources annually for the following providers:
Physicians: Allopathic and Osteopathic
Nurses: Advanced Practice Registered Nurses, Certified Registered Nurse Anesthetists, Certified Nurse Midwives, Certified Nurse Specialists
Dental: Dentists and Dental Hygienists
Other Specialists: Physician Assistants, Physical Therapists, Psychologists, Podiatrists, Optometrists, Pharmacists, Audiologists, Speech Language Pathologists, and Chiropractors